How To Hire An Employee Without Paying a Recruiter
The reality of the labor market in 2021 is that employees can change very quickly, and new ones have to be found all the time to replace them. Small businesses don't always have the ability or willingness to hire a recruiter. In such cases, the company owner or manager has to continuously recruit, distracted from other tasks. But even in such a situation, it is possible to hire smart and quickly. In this article, we'll tell you about 7 ways to do it.
Post jobs at the right time
What do you need to do to ensure that a small company's vacancy finds its candidate and doesn't disappear instantly under the pressure of other offers? Watch the clock. Publishing job openings at the right time is basic in competing for the attention of job seekers on various job search services.
Less than 7% of employers and job seekers access job boards in the early morning hours, but the number is about the same and the competition for the attention of the job seeker is lower. Between 6 p.m. and 1 a.m., in the evening and at night, more than a quarter of all applicants view new job openings, with more activity than employers.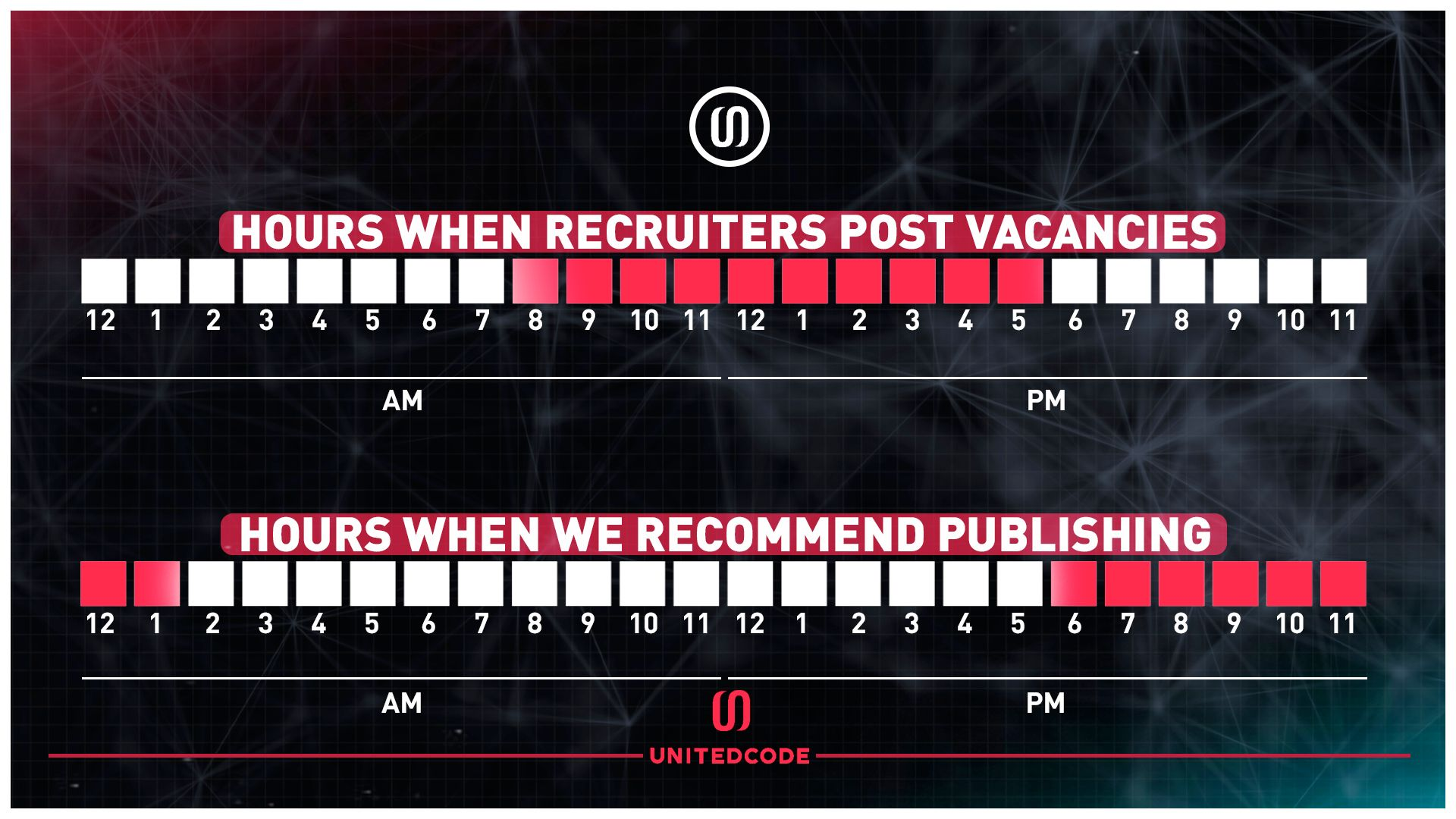 Use automation tools
There has been a debate for years about whether it's true that the future of a successful business lies in automating routine processes (document management, answering frequent customer questions). This also applies to small businesses, especially since there are great tools available to everyone. For example, Salesforce is handy for working with clients and sales, and HubSpot helps with marketing metrics.
In recruitment, there are also a number of tools that you can use. You can schedule job submissions (so you don't have to post yourself at five in the morning) and update job terms and conditions, keep track of all responses through an internal interface or in an XLS file (you can download it from a job board system) and contact only suitable candidates.
Turn all your employees into recruiters
Referral programs are often at the top of the list of the most reliable and efficient sources for recruiting highly skilled staff. This channel for attracting candidates is especially important for smaller companies.
Encourage employees to share referrals, but don't confuse referral recruitment with the 'protégé system'. Explain to people that you care about professionalism and experience, not family and friendships.
Social media
Any professional recruiter will tell you that social media is now a treasure trove of valuable candidates. You just need to use them properly. How, exactly?
First, you can post job openings in corporate groups.
Second, you can encourage your employees to write more about the company for which they work, or at the very least feature it on their profiles.
Third, you can also join many groups whose admins allow you to post jobs. Facebook, for example, has quite a lot of professional groups where such ads will be welcome.
Fourthly, if you try hard, you can find algorithms on the Internet to find valuable candidates on Facebook by ID and learn how to properly search for suitable candidates in Graph Search according to various parameters: position; city; university the person graduated from; languages the person knows; interests, etc.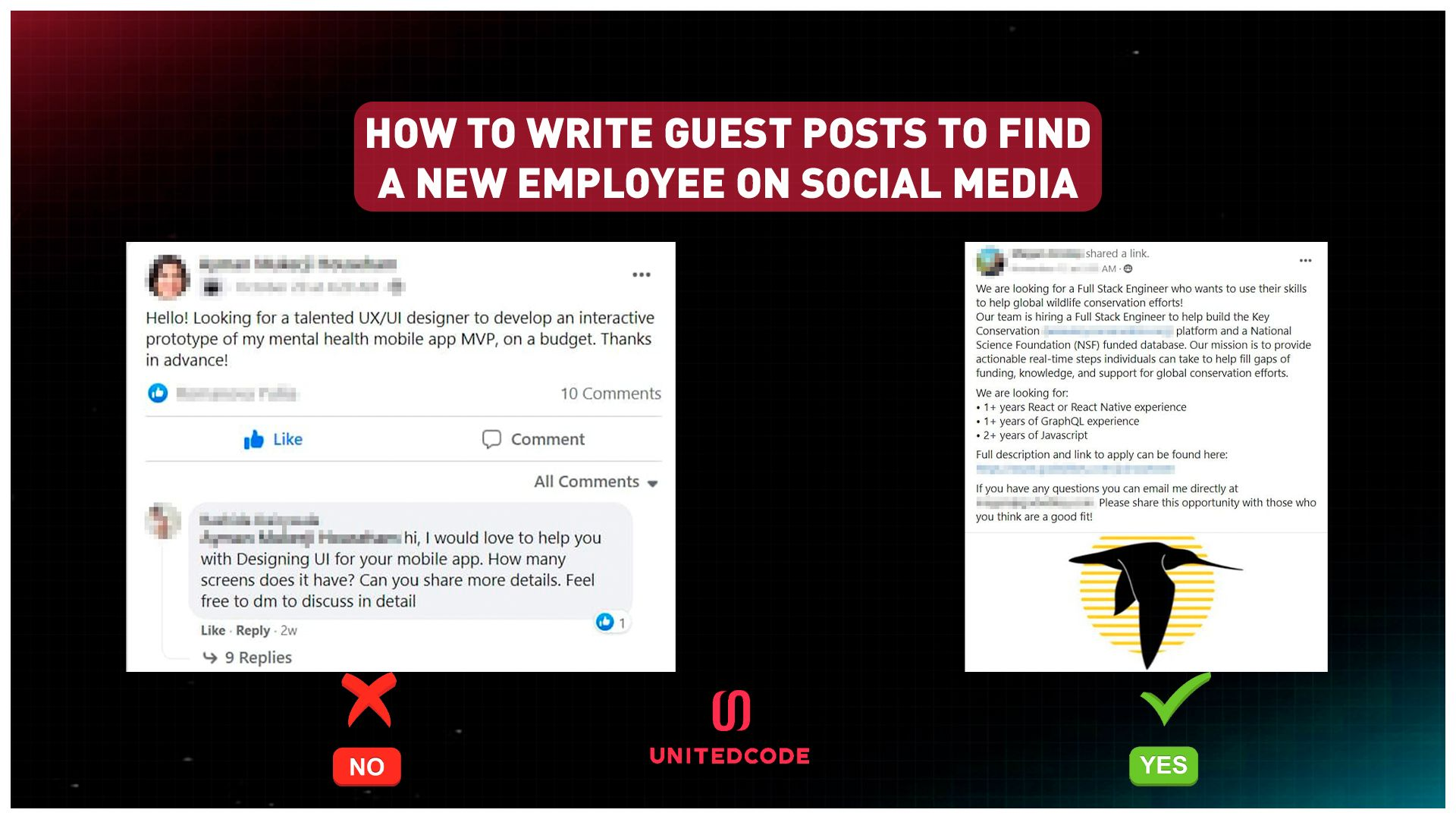 Write the right job description
Surprisingly, it's the job description that often causes problems even though it's the easiest and most important tool for attracting candidates. A boring job description is the most common reason for failed recruitment. Rewrite the vacancy, make it look like an advertisement, identify WOW factors that candidates can't miss and you'll see the results.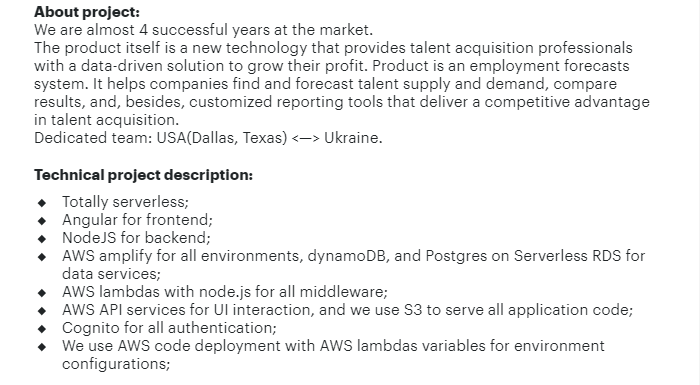 Engage first, motivate, and only then demand. Once a person is interested in your offer, requirements like "office only" or "must be in the office strictly at 8:00" will be easier to accept. Show the candidate the benefits and add a call to action at the end e.g. send a CV, do a test job, make a phone call.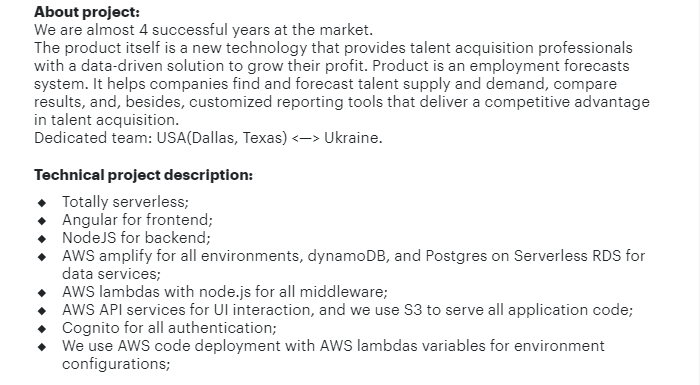 Apply to freelance job sites
Freelance websites such as Freelancehunt or Upwork can find contractors for a specific project and employees for permanent work. Some candidates may look for part-time work in the office: a few days a week or come for meetings, meetings with the team, clients.
Find an outsourcing partner
If you need to hire an entire team of experts at the best possible rate in one fell swoop, then you may find a delivery company extremely helpful. By contacting such a company you'll instantly get access to a huge pool of talent from around the world. A delivery company will take care of all the administrative hassle while you concentrate on strategic planning.
A small business can hire effectively without a recruiter using these tips and tools. This way it won't take much time or budget to recruit massively. The best method is probably to get in touch with a delivery company that will do everything for you. For example, you may contact UNITEDCODE.
We find experts, set up communication, and secure the agreement, and you pay only for the developer's services. Contact us and we'll provide you with access to multiple software development companies in Eastern Europe that will lead your business to success